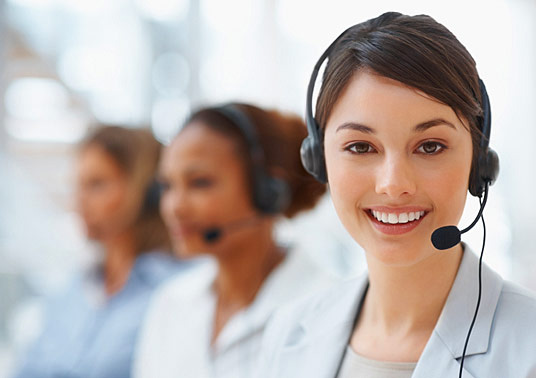 Phone skills are a highly valuable tool to have in an employee"s skill-set, and Call Center Training will help provide those skills. This course will help your participants improve their phone skills which will make them more confident, improve sales, and help gain new customers while retaining your current cliental. A more confident employee is also one that is happier, and happier employees will produce happier customers.
Call Center Training will lower costs as it can reduce turnover. Participants will learn the skills to improve productivity and performance. This will produce a positive environment throughout your company and help influence the organization as a whole. Evaluating metrics and coaching are also used to make sure the participants are reaching their potential, and to keep their skill-set at a high level.
Call Center Training Course Outline:
Module One: Getting Started

Icebreaker
Housekeeping Items
The Parking Lot
Workshop Objectives

Module Two: The Basics (I)

Defining Buying Motives
Establishing a Call Strategy
Prospecting
Qualifying
Case Study
Review Questions

Module Three: The Basics (II)

Getting Beyond The Gate Keeper
Controlling The Call
Difficult Customers
Reporting
Case Study
Review Questions

Module Four: Phone Etiquette

Preparation
Building Rapport
Speaking Clearly – Tone of Voice
Effective Listening
Case Study
Review Questions

Module Five: Tools

Self Assessments
Utilizing Sales Scripts
Making the Script Your Own
The Sales Dashboard
Case Study
Review Questions

Module Six: Speaking Like a Star

S = Situation
T= Task
A= Action
R = Result
Case Study
Review Questions

Module Seven: Types of Questions

Open Questions
Closed Question
Ignorant Redirection
Positive Redirection
Negative Redirection
Multiple Choice Redirection
Case Study
Review Questions

Module Eight: Benchmarking

Benchmark Metrics
Performance Breakdown
Implementing Improvements
Benefits
Case Study
Review Questions

Module Nine: Goal Setting

The Importance of Goals
SMART Goals
Staying Committed
Motivation
Overcoming Limitations
Case Study
Review Questions

Module Ten: Key Steps

Six Success Factors
Staying Customer Focused
The Art of Telephone Persuasion
Telephone Selling Techniques
Case Study
Review Questions

Module Eleven: Closing

Knowing When it"s Time to Close
Closing Techniques
Maintaining the Relationship
After the Sale
Case Study
Review Questions

Module Twelve: Wrapping Up

Words from the Wise
Review of Parking Lot
Lessons Learned
Completion of Action Plans and Evaluations
Includes Many Practical Scenarios, Exercises & Role Play in this 1 Day Practical Creative Problem Solving Training.

Have a Question or Need Corporate Training?
We Can Assist You.  Just Tell Us About Your Training Needs!
Best suited for Individuals, Employees in Sales, Customer Service, Purchasing, IT, HR, and other departments in companies.
Next Available Schedule:
October 02, 2019
Join Today!
Available for Customized Corporate Training at Your Office. Contact Us for more information!