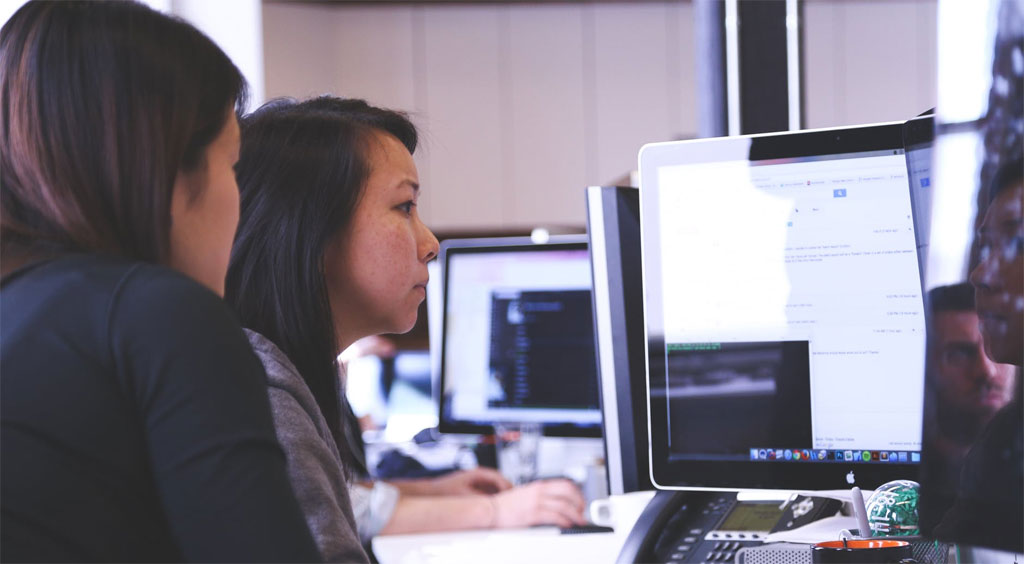 Often, people who have never had a leadership role will stand up and take the lead when a situation they care about requires it. Your participants will be able recognize these events and grab the reins with more confidence. This workshop touches on understanding the leadership gap, vital leadership traits, and how to overcome various barriers.
With our Women in Leadership workshop your participants will learn how women are changing the workforce. Through this workshop, your participants will gain a new perspective on the workforce, and what benefits can come from hiring and promoting women to higher positions.
Women in Leadership Course Outline:
Module One: Getting Started

Housekeeping Items
Pre-Assignment Review
Workshop Objectives
The Parking Lot
Action Plan

Module Two: Women and the Workforce

50% of the Population
60% of College Degrees
47% of the US Workforce
52% of Professional-level Jobs
Case Study
Module Two: Review Questions

Module Three: The Leadership Gap

Underrepresented in Leadership
Executive Positions
Finance, Health Care, and Law
Historical Trends
Case Study
Module Three: Review Questions

Module Four: Barriers to Women"s Leadership

Gender Differences are Overemphasized
Gender Differences are Undervalued
Women Lack Professional Networks
Work and Family Conflict
Case Study
Module Four: Review Questions

Module Five: Traits of Women"s Leadership

Lead by Uniting Diverse Groups
Value Work-life Balance
Value Interpersonal Relationships
Value Accountability
Case Study
Module Five: Review Questions

Module Six: Benefits of Women"s Leadership

Greater Collaboration
Culture of Work-life Balance
Culture of Accountability
Assists in Recruiting Millennials
Case Study
Module Six: Review Questions

Module Seven: Nurturing Women"s Leadership

Actively Recruit Women
Create/Encourage Networking Opportunities
Pair Women with Mentors in Leadership
Create/Encourage Training Opportunities
Case Study
Module Seven: Review Questions

Module Eight: Actively Recruit Women

Discover your Barriers to Hiring
Discover your Barriers to Retention
Recruit via Women"s Organizations
Women-friendly Culture
Case Study
Module Eight: Review Questions

Module Nine: Create/Encourage Women"s Networking Opportunities

Create a Women"s Networking Group
Encourage Joining Organizations
Networking Builds Confidence
Networking and Recruiting
Case Study
Module Nine: Review Questions

Module Ten: Pair Women with Mentors

Benefits of Mentoring
Think Creatively
Incorporate at Every Stage
Encourage Women to Mentor
Case Study
Module Ten: Review Questions

Module Eleven: Create and Encourage Educational Opportunities

Encourage Learning of Leadership Skills
Internal Programs and Trainings
Outside Programs and Trainings
Encourage Training at Every Career Stage
Case Study
Module Eleven: Review Questions

Module Twelve: Wrapping Up

Words From The Wise
Review Of The Parking Lot
Lessons Learned
Recommended Reading
Completion Of Action Plans And Evaluations
Includes Many Practical Scenarios, Exercises & Role Play in this 1 Day Practical Creative Problem Solving Training.

Have a Question or Need Corporate Training?
We Can Assist You.  Just Tell Us About Your Training Needs!
Best suited for Individuals, Employees in Sales, Customer Service, Purchasing, IT, HR, and other departments in companies.
Next Available Schedule:
October 09, 2019
Join Today!
Available for Customized Corporate Training at Your Office. Contact Us for more information!