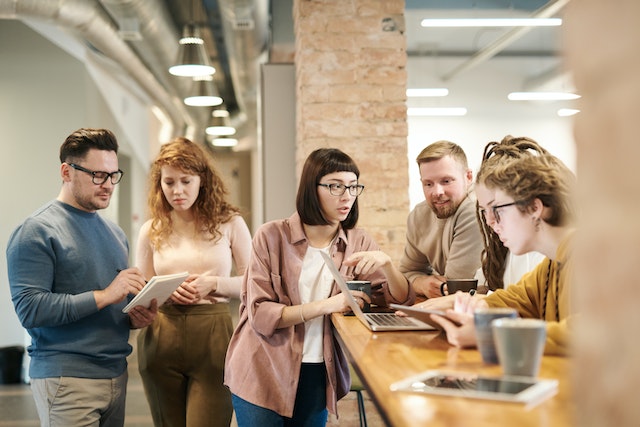 Good communicators helps to build relationships, earn trust and respect from others. A very in-depth, practical training full of examples, individual exercises and role plays.
Being an effective communicator extends to written communication as well, as more employers become aware of the damage poor writing can wreak on brand image and business-to-business relations.
The Communication Skills Course provides essential knowledge &  skills and improve your communication with Customers, Vendors, Team members, Management & Colleagues.
This practical Communication Skills Course is about being able to communicate with others in a business environment.
On c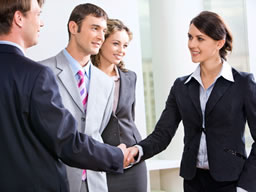 completion of this course, you will be able to communicate clearly, convincingly, and persuasively, in writing and verbally, using language in a variety of formats, styles and tones.
Specifically, you will be able to:
Explain the purpose of planning communication
Carry out planning of communication
Describe how to communicate effectively in writing
Demonstrate effective written communication
Describe how to communicate effectively verbally
Demonstrate effective verbal communication
This Communication Skills Training course consists of three major Sections.
In the First Section, you will be introduced to the importance and benefits of having good communication in the workplace, and how it impacts you.
You will also be taught why you should plan for communication and how to do it.
The Second Section focuses on how to communicate effectively using written forms of communication.
Teaching written communication is often neglected by training providers but is an essential part of workplace communication which can either achieve intended objectives or lead to misunderstandings.
The Third Section focuses on verbal communication, including active listening skills.
The value-add in our training program is that techniques on leading discussions and seeking ideas and opinions of others will be taught too.
SECTION 1: Setting up a Strong Foundation in Communications
Purpose of communications for individuals & organizations
Finding out the intended outcomes of communications
Advantages & Disadvantages of various methods of communication in differing situations
Identify the purpose, audience & outcome of communications to be achieved
Level of formality or informality for different situations
Style & method of communication for various situations
SECTION 2: Building Effective Written Communication Techniques
Identify information sources
How to Find & Extract key points from information sources
Principles of written communication in business
Selecting the right tone and style for written communication
How to organise, structure and present information
Checking for accuracy. Proofreading & checking methods.
Important vs. Urgent: How to Respond
Use appropriate language for written communications, based on audience
Best Practices of Recording, Filing & Organizing Written communication.
SECTION 3: Building Effective Verbal Communication Techniques
Present information & ideas in a clear, convincing or persuasive manner
How to lead discussions to achieve objectives
Adapting verbal communication for different audiences & purpose
Use & interpret body language and tone of voice
Methods of active listening and its benefits
Strategies for overcoming barriers to verbal communication
Summarise verbal communication and make sure that the correct meaning has been understood
Want to join this training?
Contact : training@softskills.sg
Join Today!
Available for  Corporate Training at Your Office. Contact Us for more information!